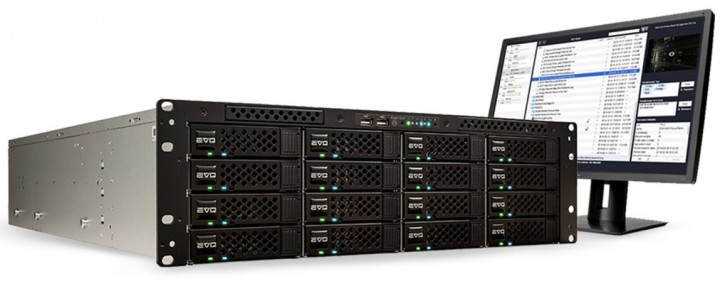 · Always Find What You're Looking For
Search, tag, index, and preview all of your media with ShareBrowser, a Finder-like asset management interface included free with every EVO.
· Extra Data Protection
EVO includes several features designed to make sure your data is always secured. A network recycle bin protects your team from accidental file deletion. MD5 checksums and bit-for-bit data verification assures that media moving around your network is always arriving safely.
· No I.T.? No Problem
EVO is simple to install and easy to maintain. It integrates seamlessly with your existing hardware and software and can handle up to 28 direct-connections without a network switch. If you do have an I.T. department, they will thank you.
· Real-time 4K & 6K Editing
Everyone on your team can edit, review, and collaborate directly over the network using centrally located shared media and projects, in real-time. It doesn't matter if it's UHD, hi-res DPX, RED 6K, or whatever camera companies come up with next.
· Cloud Integration
Use ShareBrowser to organize and access media stored in Amazon, Dropbox, Google Drive, OneDrive, Adobe Creative Cloud, and other cloud services.
· Collaborate with Every NLE
EVO takes your workflow to the next level with native Project and Bin Locking for Avid Media Composer, Project Locking for Adobe Premiere Pro, Photoshop, AE, AI, and ID, Library Locking for Final Cut Pro X, and other features your team will love.